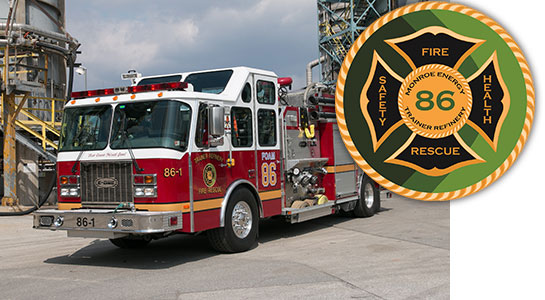 Monroe Energy invests significant resources in maintaining the integrity of our refinery, terminals, and pipelines. Doing so ensures the safety of those who live and work around our facilities and pipeline assets. In the event of an emergency, we have over 70 highly trained Volunteer Emergency Response Team members (VERTs), who can respond as needed, and our firehouse is staffed around the clock with fulltime first responders as well.
We have mutual aid agreements with facilities up and down the Delaware River Corridor, and we work with various local emergency response teams who can support us if needed. We are a member of the Delaware Bay and River Cooperative (DBRC), Inc., which provides additional emergency response resources, and we participate in local, county, and state emergency response organizations.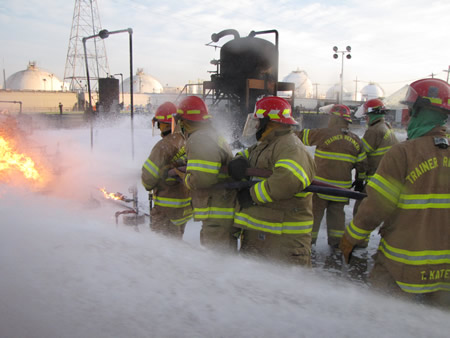 Our highly trained team utilizes state-of-the-art emergency response equipment making them well equipped to handle any situation that may arise. We send team members to Texas A&M Engineering Extension Service (TEEX) which is regarded as the best emergency response training centers in the country and our members also train regularly with the DBRC. We hold regular emergency drills to practice the latest techniques, all of which we learned through both of these "world-class" organizations.
Our VERT teams include:
Fire
Rescue
Emergency Medical Technicians (EMT)
Spill
Haz-Mat