At Monroe Energy, our Health, Safety & Environmental Values are core to who we are. It drives every decision and action ensuring that our top priority is the health and safety of our team members, our neighbors and the environment in which we work and live. Our goal is always zero incidents. Every leader, team member, and contractor is committed and works actively towards that goal.
Monroe has built a solid and sustainable Health & Safety System that drives ownership and focus across the organization. Every team member plays an integral role in assisting the Health, Safety, & Environmental Department to ensure that we have a safe, secure, and environmentally sustainable workplace.
How we create our culture of safety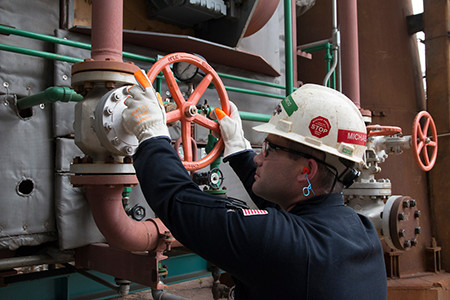 We meet or exceed all applicable federal, state, and local laws and regulations.
We maintain a safe and healthy workplace, operate our facilities in an environmentally responsible manner and assure safe and secure supply chain practices.
We promote employee engagement, involvement and recognition as we recognize they are essential to promoting a strong Health, Safety and Environmental culture.
We provide workplace policies, standards, procedures and training to ensure that employees and contractors can perform their jobs in a healthy safe and environmentally responsible manner.
We establish measurable metrics and a set of objectives to drive us in our quest to continually improve.
We promote and encourage health, safety, and wellness programs on and off-the-job.