Click on the buildings below to view more information about the refining process.
Distillation Towers
Refining begins in the crude distillation towers. The crude distillation towers provide the first refining step by separating raw crude oil into products with different boiling ranges. These petroleum fractions are further processed in downstream units.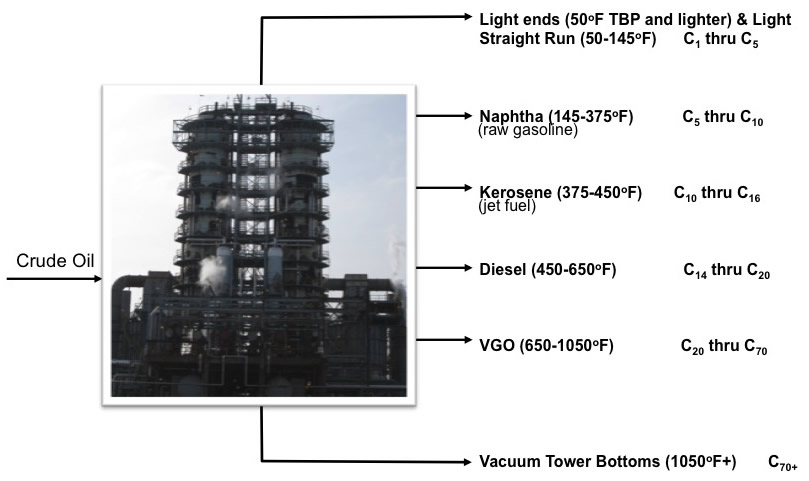 Vacuum Distillation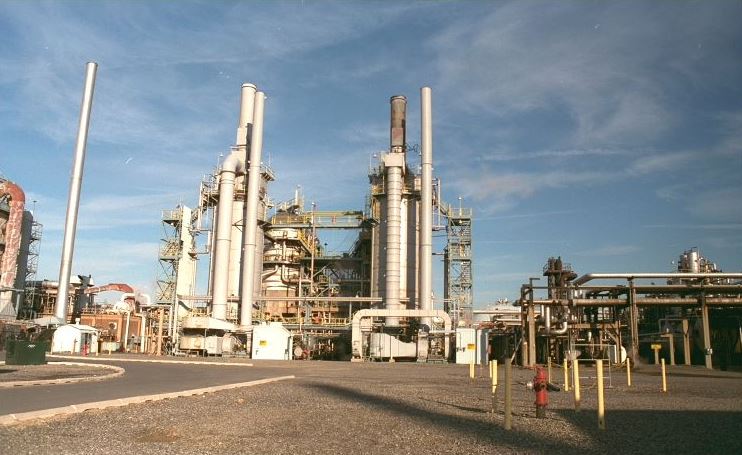 The Trainer Refinery has three vacuum stills. Along with the crude distillation towers, the vacuum stills provide the first step in the refining process by separating raw crude oil into products with different boiling ranges
Naphtha Hydrotreating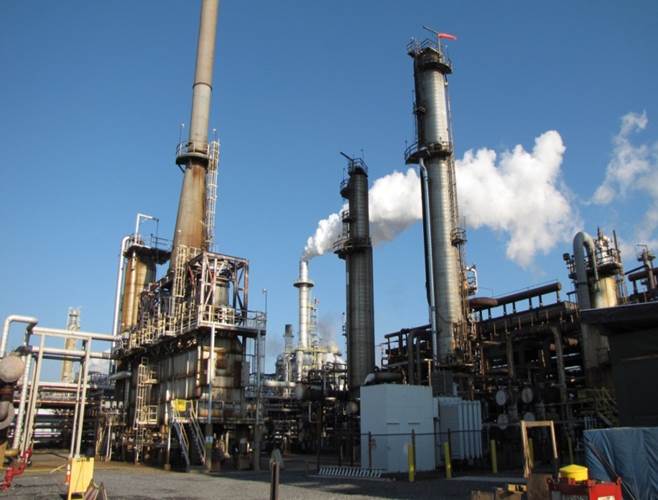 Primarily processes straight run naphtha from the crude stills to remove impurities such as sulfur, nitrogen, oxygen, and trace metals
Single stage reactor that operates in a hydrogen rich atmosphere
Products from the unit include heavy naphtha (reformer feed) and light naphtha for blending into gasoline
Fluid Catalytic Cracking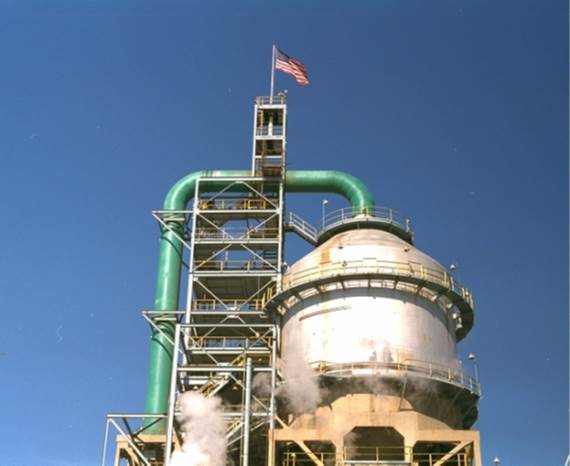 Converts heavy gas oil and resid into LPG, gasoline, diesel feedstock, and fuel oil blending stocks
Feeds downstream value chain of Alkylation
Catalytic process operated at low pressure and high temperature
Isocracker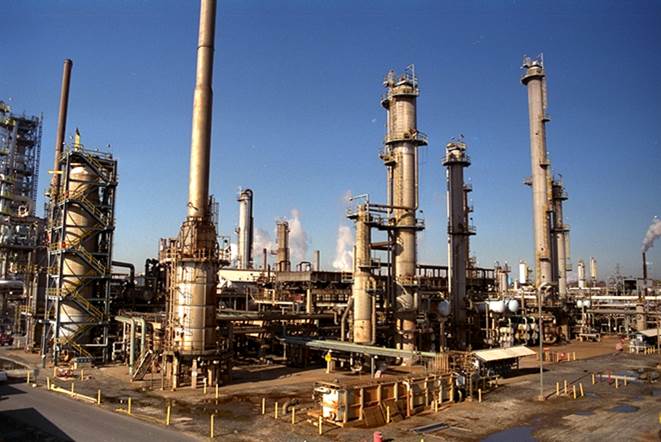 The primary purpose of the Isocracker is to convert a blend of atmospheric gas oil and light vacuum gas oil into LPG, gasoline, reformer feedstock, and ultra low sulfur diesel
The Isocracker is a two-stage reaction plant followed with a tail-end distillation
Catalytic process operated at high pressure in a hydrogen rich atmosphere
Catalytic Reforming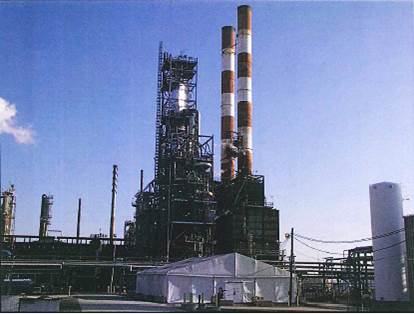 Upgrades low octane naphtha into high octane gasoline blendstocks
The upgrading results from rearranging or "reforming" the gasoline molecules in contact with a platinum catalyst
Also produces hydrogen used in the naphtha and distillate hydrotreaters
Diesel Hydrotreating Desulferization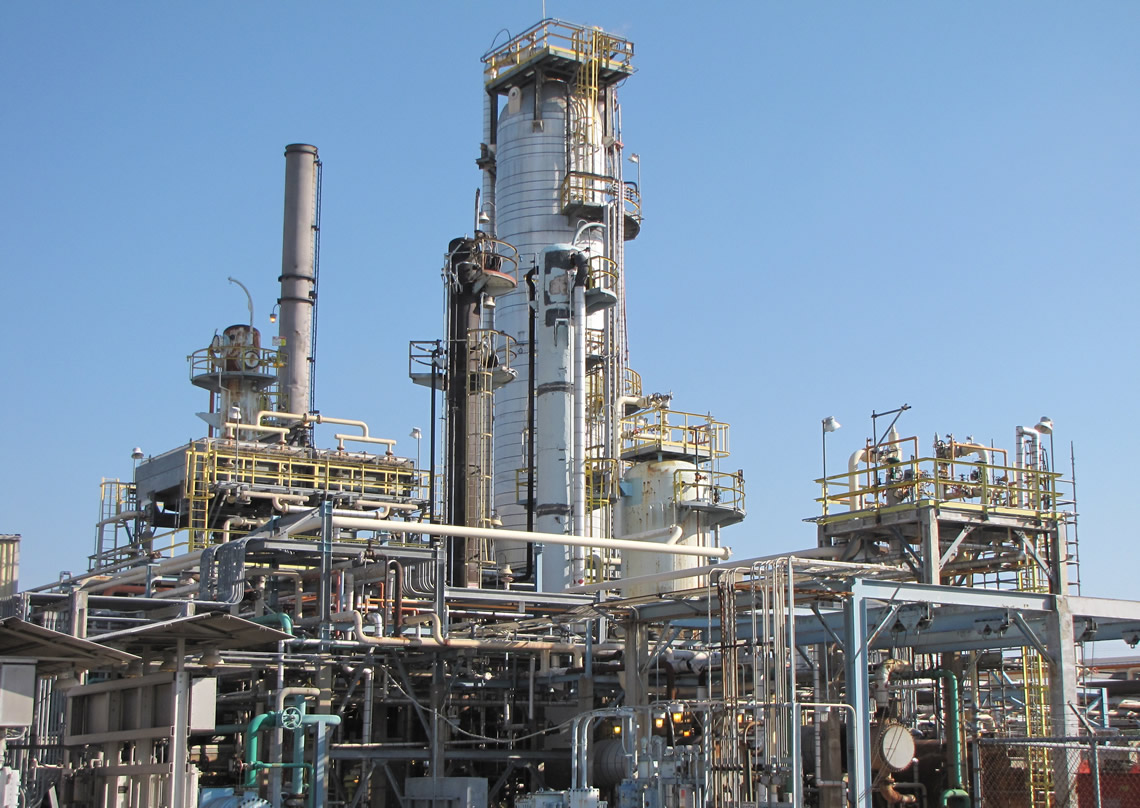 Converts sulfur-containing compounds so that the product meets ultra low sulfur diesel (road diesel) specifications
The diesel reactors contain fixed beds of catalyst that operate in a hydrogen rich atmosphere
Monroe converted a vacuum gas oil hydrotreater to a second distillate hydrotreater (D-2) in August 2013
Jet Fuel Treating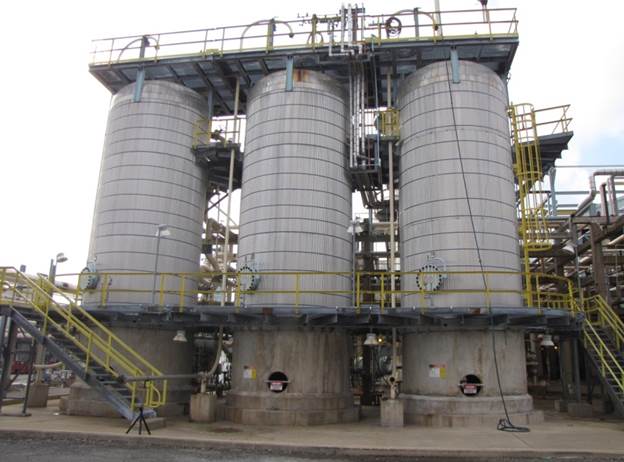 Straight run kerosene feed comes from the 543 and 544 Crude Units
To dry the steam stripped kerosene, a coalescer and salt drying are used
The dried kerosene is then routed to storage through the clay filters designed to remove contaminants such as scale and water
Alkylation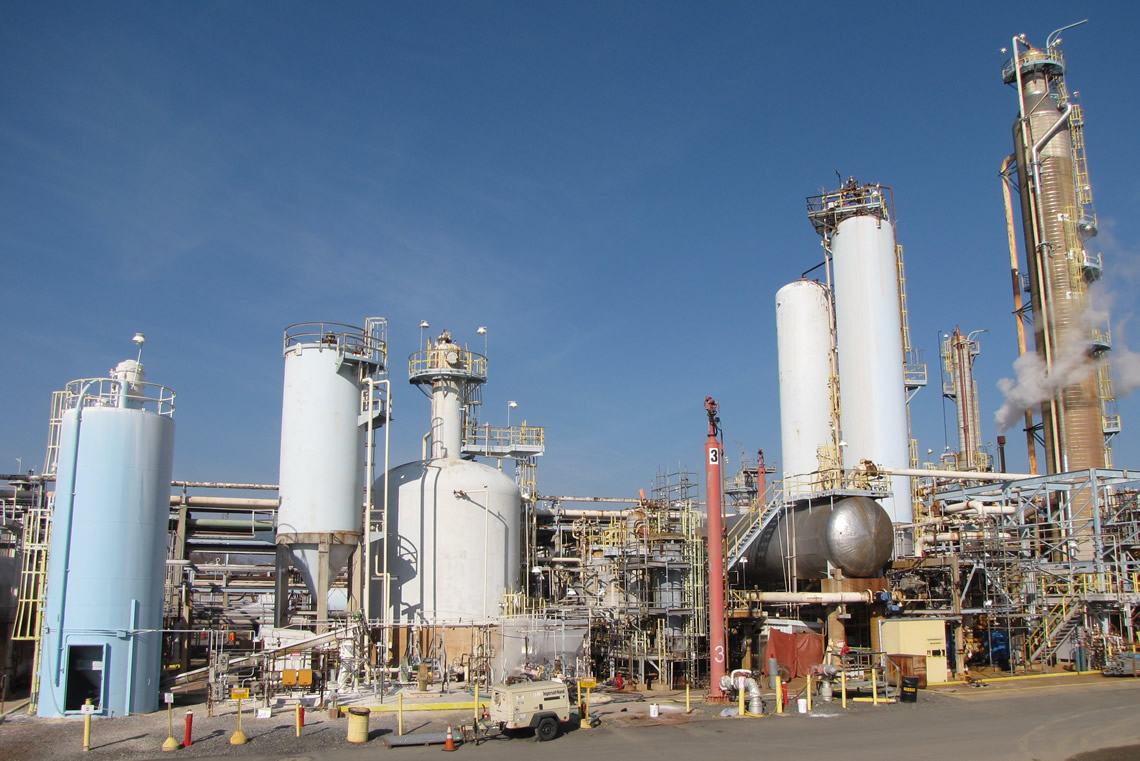 Uses olefin feed stocks of propylene and butylene to react with isobutane to produce Alkylate, a high octane gasoline blend stock
Concentrated hydrofluoric acid is used as a catalyst to promote this reaction
Propane and butane are also products from the Alky Unit
Gasoline Blending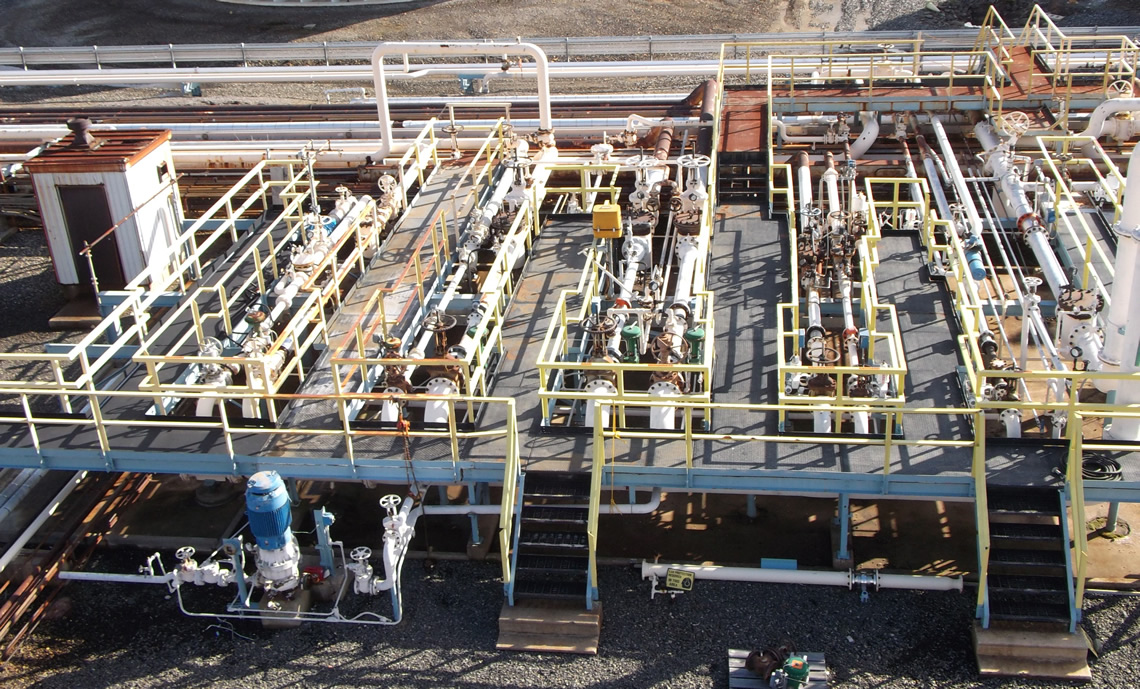 Designed to blend as many as eight gasoline components in preselected proportions or "recipes" in order to achieve the desired octane number
Finished blended product is then transferred to on-site tankage, a product barge, or remote tankage at the Chelsea tank farm through a dedicated pipeline
Crude Oil Storage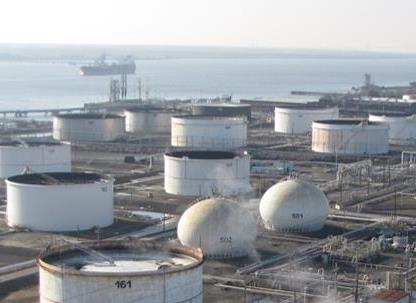 The Trainer Refinery has two main storage areas – the North and South tank farms.
The North tank farm has approximately 29 storage tanks with a total storage capacity of about 1.0 million barrels. Most tanks are atmospheric storage tanks including cone roof, covered, and external floating roof tanks
The South tank farm has approximately 60 storage tanks with a total storage capacity of about 3.5 million barrels. All LPGs stored in the South tank farm, including propane, butane, and isobutane are stored in spheres designed for higher pressurization